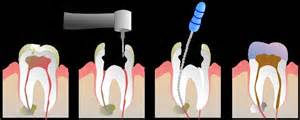 You may dread hearing that you need a root canal because you fear that it is very painful. However, the procedure will
not be painful and will actually give you relief from the pain you had been experiencing before visiting our office. In the
majority of cases, root canal treatment may be the only option to save a tooth in which an infection has caused
irreparable damage to the nerve. Several steps are needed to remove the damaged nerve and clean out the pulp of the
tooth. The next step is to seal the tooth by filling in the area of the tooth that has been cleaned out. The last step is to
repair the exterior of the tooth and make it look like your own tooth again. Because we do Cerec crowns, there is no
need for another visit. We are able to take a 3D image of your tooth and precisely construct a ceramic crown all in the
same appointment. Give us a call today to learn more about Idaho Falls root canal procedures.